Earlscliffe 2023 Easter and Summer Schools, Folkstone
Since 2002, Earlscliffe Summer Schools has been running courses for young people from all over the world to come together to learn English in England and gain a better understanding of each other's cultures. We offer a choice of courses ranging from our Easter course in spring at Earlscliffe, to our super intensive course at Earlscliffe. We are also excited to offer our new mini-MBA course. We offer summer courses from late June until late August. Do call us to discuss what's going to be the best choice for your son or daughter if you wish.
We are proud to be a UNESCO associated school and provide UNESCO-themed debates for our senior students each week. We are committed to offering a more personalised service than you would find in larger organisations from the first point of contact to the farewell at the end of the course. Both students and staff return to us year after year to enjoy yet another successful Sussex summer of laughter, activity and progress.
Easter 2023 at Earlscliffe
Learning English at Earlscliff: A super intensive course (16hrs per week). The Earlscliffe course is enriching, motivational, stimulating and unique. It is intended for intermediate English level learners and above. The maximum class size is twelve, allowing for three sets of four in each class for essential group work and team tasks. There are 16 hours of lessons per week. Our supervised afternoon and evening activities include karaoke nights; a 'Summer of Talent' show; themed disco nights; quiz shows and casino nights. Our Fashion Show night every two weeks is a spectacle for all to enjoy. We are fortunate enough to be both close to Folkestone's town centre and its shops, the artistic Creative Quarter, the beach and oceanfront, all of which offer our students moments of both discovery and relaxation.
Easter plus multi-activities fees for 2023
£ 1,495 for 1 week Easter at Earlscliffe
£ 2,245 for 2 weeks Easter at Earlscliffe
The two week programme includes a 50% discount for the second week.
Dates 2023
Saturday 02-04 Saturday 08-04 2023 first one week term
Saturday 08-04 - Friday 15-04 2023 second one week term
Saturday 02-04 - Friday 15-04 two week term
Global English in the Summer 2023 at Earlscliffe
Ages 13–17 years, 22 hours per week, Minimum English level: B1+
This course is motivational, stimulating and unique, with a maximum class size of 12. Weekly UNESCO debates on pollution; climate change;education; clean water;and women's rights. A weekly topical debate: hunting; animal testing; euthanasia; capital punishment. 'In the News' forum: discuss the media stories of the day. Advanced reading comprehension with a discussion of a topical article from 'The Times', 'The Economist' and other popular news publications. Extended Writing with instruction on academic essay writing, both creative and reflective.
FEES for 2023 (dates between 26 June and 13 August 2022)
£ 2,990 2 weeks Global English summer £ 2,790 Early bird
£ 4,485 3 weeks Global English summer £ 4,185 Early bird
£ 5,980 4 weeks Global English summer £ 5,580 Early bird
£ 7,475 5 weeks Global English summer £ 6,975 Early bird
£ 8,970 6 weeks Global English summer £ 8,370 Early bird
£ 10,465 7 weeks Global English summer £ 9,765 Early bird
Book by 31 March 2023 and receive an 'Early bird' discount on any of our three summer programmes. The 'Early bird' discount is not to be used in conjunction with any other offer (i.e. sibling discount).
More information through StudyUnitedKingdom EU <- click for e-mail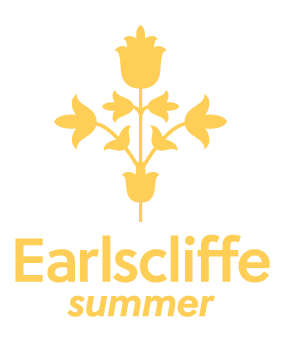 Summer 2023 at Earlscliff, Folkstone, Sussex
Earlscliffe is a private sixth form college during the academic year and offers an intimate, highly- personalised environment. Earlscliffe was built in 1870 and underwent complete renovation and refurbishment in 2012. It is located in the desirable West End of Folkestone, within walking distance of the elegant Leas promenade, the high-speed train station to London St Pancras and the town centre's shops and amenities. Most rooms at Earlscliff are spacious twin or triple rooms with private WC and bathroom. All rooms are Wi-Fi connected. The high standard of accommodation is attractive to today's students, and all the more so given the beautiful Victorian façade of the building in which it sits.
Mini-MBA at Earlscliffe 2023: 25 June - 08 July; 08 July - 22 july; 22 July - 5 August 2023
Earlscliffe Summer Schools are delighted to present this innovative and unique programme to the UK summer schools market.
Our experienced academic staff deliver a two week course introducing the essentials of business management to 15-17yr olds. This residential summer school programme is for UK and international teenagers looking for an inspirational and ambitious summer course which gives them the perfect introduction to the exciting and productive world of business management and administration. At least an intermediate level of English is required for international students.
The Learning at the Mini-MBA:
Unit 1: Introduction to Management (22hrs): This unit forms the core of the course and provides students with the skills, vocabulary, knowledge, confidence and technique to analyse business texts and reports from newspapers, debate global business issues, prepare projects, research company case studies and give presentations.
Unit 2: Accounting (4hrs): This unit aims to provide an introduction to basic accounting knowledge for the financial statement analysis.
Unit 3: Entrepreneurship (4hrs): This unit will include the concept of entrepreneurship and finding opportunities.
Unit 4: Organisations (4hrs): We will look at the tradition of organisational development and how this has affected modern day leadership and management in business organisations.
Unit 5: Marketing (12hrs): This unit will involve a mixture of lectures, discussions and short case studies for analysis in class to give you an insight into some of the issues and tools in marketing for the 21st century.
Uni-Prep (25 June - 08 July 2023)
Ages 16–17 years+, 22 hours per week; Minimum English level: B2+
The University Preparation course is for those aged 16–17+, who will soon be considering applying to universities either in the UK or their own countries. This higher level, skills-based course is designed to focus on all the independent learning skills required of an ambitious undergraduate and indeed to help some of our students seeking entry to the UK's best universities.
Other activities at Earlscliffe during the short programmes
The Sports at Earlscliff: Students play volleyball, basketball, badminton, billiards and table tennis on-site at Earlscliffe in the summer and within walking distance we have football, other field games, swimming, tennis, squash, a fitness gym, basketball and dry slope tobogganing. These sports are offered from mid-afternoon, after the day's lessons have finished. Weekly competitions add to the fun.
The Day Trips at Earlscliff: An Earlscliffe highlight is our weekly trip to London (Capital Wednesday™) when over the course of the summer we visit the following: Tate Modern; Chelsea Football Club; the London Eye; St Paul's Cathedral; the British Museum; the London Dungeon, and Buckingham Palace. On Capital Wednesdays™ we use the high speed train link from Folkestone which has a journey time of 55 minutes.
FEES for 2023
£ 3,275 2 wks Earlscliffe Mini-MBA (summer) Early bird discount £ 3,075
£ 3,395 2 wks University Preparation cours (summer) Early bird discount £ 3,195
Book by 31 March 2023 and receive an 'Early bird' discount on any of our three summer programmes. The 'Early bird' discount is not to be used in conjunction with any other offer (i.e. sibling discount).
Learn more bout the Earlscliffe Easter and Summer Prorammes via our e-mail at StudyUnitedKingdom EU <- click for e-mail