Earlscliffe, Folkestone, Sussex
We offer the best of British education: the so-called 'gold standard' A-Level programme in traditional subjects, providing students with the best academic preparation for entry into the world's most competitive universities. Good grades are no longer the only requirement to achieving this goal. As you read our prospectus, you will discover how we offer a breadth of experience and a variety of rigorous supplementary activities that contribute to a student at Earlscliffe gaining a significant advantage over his or her peers elsewhere.
Earlscliffe is a small, residential college where each student will find support and encouragement from us all as they at first settle in and then proceed to make their own mark on the college. As students progress through A-Level studies and, with our guidance, make university applications in their final year and then push on to attain their academic aims and objectives, they will forge lasting friendships and lead gloriously busy lives as self- motivated young men and women.
Earlscliffe offers a personalised education like no other college of its kind. It is a unique experience, drawing on the traditions and methods of Oxbridge colleges, top public schools, Ivy League universities and government-led best practice.
A large investment in 2011 saw a complete renovation and refurbishment of Earlscliffe. Most rooms are spacious twins with private WC and bathroom; each student has his or her own wardrobe and desk space, and all rooms are Wi-fi connected. The high standard of accommodation is attractive to today's student, and all the more so given Earlscliffe's beautiful Victorian façade. The classrooms and laboratory were also renovated and newly-equipped so that they provide a fresh, bright, yet intimate environment in which our students and staff go about their daily business.
Earlscliffe students have Wednesday afternoons, weekends and weekday evenings available for sports and activities. Earlscliffe teams play competitive matches in football, golf, tennis and basketball. In addition, students play volleyball, squash, badminton and table tennis with one another each week. There is also a gym and large indoor pool nearby. All sports facilities are within walking distance, except for golf, which is a short drive away at Sene Valley Golf Club. Some of England's greatest golf courses are on the Kent coast, including Royal St George's at Sandwich, a regular British Open venue.
As the journey takes only 55 minutes, we regularly visit the capital, especially on Wednesdays for musical theatre visits and gallery exhibitions. Just as London has become so accessible for us, so has Europe. We have weekends away in Paris, with the train journey taking less than two hours, so we are ideally situated to benefit from the cultural riches of two of the great cities of the world. We also visit Bruges in Belgium and various destinations of cultural interest in northern France.
Twice a term we have college concerts, where those who play or perform are encouraged to participate. The concerts build confidence and provide a platform for friends to appreciate each others' talents. We also host a major piano recital once a year for students and guests from outside the college. Wherever possible, the pianist will be a young musician of prodigious talent, striving to achieve great success like our Earlscliffe students in their own chosen fields.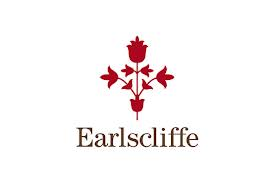 Study at Earlscliffe
See our Summer School Programmes
A Levels are completed over two years with a 'whole' A Level comprising As Level units normally taken in the first year and A2 units taken in the second year. These units are externally examined. Our A Level teaching is rigorous: we allocate nine lessons (6hrs 45 mins) to each main subject per week. All Earlscliffe students will ordinarily choose four subjects at As Level and continue these same four to A2. One of these four subjects would usually be a student's own language. Almost all of the subjects on offer at Earlscliffe are seen as 'traditional' subjects and therefore readily accepted by the UK's best universities. Students choose one subject from each of our option blocks A, B, C & E and may take an extra subject from D:
Block A Geography or History or Mathematics
Block B Chemistry or Economics or Further Mathematics
Block C Biology or Government & Politics or Physics
Block D Accounting or Art & Design or Business Studies
Block E Arabic or Chinese or French or German or Japanese or Persian or Portuguese or Russian or Spanish or Turkish or another language on request
Homework is completed in the evenings and at weekends. While many students do less homework on Saturdays, almost all use Sundays to do some serious, extended study in their own time.
Students start their second year and their A2 studies after a successful Mid-Course Summer. Students will complete their four A Levels at the end of their second year by taking A2 unit exams in May or June of their final Trinity (summer) Term at Earlscliffe as they strive to score the high grades asked by their universities of choice. Studying at A2 is a progression from As and the work is more difficult. More homework will be set in the second year and students will be expected to complement this with extended reading.
IELTS is a globally-recognised English language test required for university entry. This must be taken by all students who do not hold a GCSE English Language qualification. The International English Language Testing System (IELTS) exam can be taken at various points in the academic year. The examination has writing, reading, listening and speaking components. Most top UK universities will require an overall score of at least 6.5 or 7.0, with good scores in the writing and reading sections. There is no limit on re-takes of the IELTS examination. It can be taken and then improved upon at the next sitting and so on throughout the two years if necessary, although we would hope that the majority of students will be able to attain a 6.5 or 7.0 within a year of starting their A Level studies with us.
Schedule of fees 2021-2022
There are three terms per academic year: the Michaelmas Term (September-December); the Hilary Term (January-March), and the Trinity Term (April-June)
£ 295 Registration fee pay once
£ 2,650 Deposit (refundable less costs when a student completes his/her studies) pay once
Fees per term (3 terms)
£ 12,850 Standard A-Level Course, International Transition Year,
Diploma in Business and Management or University
Foundation Year, accommodation and all meals per term
£ 1,425 Single Room Supplement per term
For more information, please contact StudyUnitedKingdom EU <- click for e-mail