Britannia English Academy, Manchester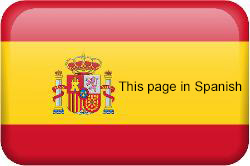 Britannia English Academy, ManchesterWelcome to Britannia English Academy. Alongside our English courses, we also offer opportunities to mix socially with other students, such as in our weekly Conversation Club, which takes place at a local pub and offers students the chance to speak in English in a relaxed and informal environment. As well as this, we offer a Friday night social group and a weekly film club at the school. We also offer kitchen facilities and a study room with IT facilities.
Here at Britannia English Academy, we offer small classes with a maximum of 8 students for the most competitive prices that you will find in Manchester. You will be taught by teachers who are native speakers and hold specialist qualifications such as CELTA or Trinity TESOL or have international experience of teaching English. The school also offers a social programme, including Conversation Club, Saturday Night Out and trips to various museums and attractions in Manchester as well as visits to other UK cities.
Social Events
Conversation Club. Join us at The Waterhouse (67-71 Princess Street) for General Conversation in English.
Trips. Liverpool or London are some of the places you might visit on one of our school day trips! Every week, the school arranges a trip to visit somewhere interesting in Manchester.
Saturday Night Out. Fancy a Saturday plan with your classmates and teachers? You decide what we do: pubs, karaoke, bowling … Anywhere you can think will be fun can be an option!.
Britannia Football Team. Football is such a big part of Manchester's culture, and we know that playing in a 5-a-side football team it is a popular social event from our students.
Accommodation
Choose between Student Residence in Fallowfield or the City Centre. Or choose Homestay with a British families in Manchester.

Study ay Britannia English Academy
At Britannia, we offer a variety of English courses to suit your needs: General English, Conversation Lessons, Exam Preparation (FCE and CAE), IELTS, Business English, One-to-One Lessons – One-to-two Lessons.
You can choose between 4, 6 and 8 hours per week (part time), 10 or 12 hours per week (semi-intensive), 16, 20, 24 hours per week (intensive) or 30 hours per week (super-intensive).
General English
We offer classes to levels A1-C1.Each course is separated into four modules.
Cambridge Exam Preparation
The FCE exam is ideal for students seeking a qualification at B2 level. CAE at C1 level
IELTS Exam Preparation
Minimum B2 level and aims to push your IELTS scores from level 5 – level 7
Conversation Lessons
Vocabulary through speaking and listening.
Business English
Your skills to be able to do Business in English
ONE – TO – TWO LESSONS
1 Student–Teacher / 2 Student–Teacher
Prices: please ask for a quote based upon the hours per week you desire and the number of weeks (discount at more weeks).
Prices for 2017 are between £ 25 and £ 188 per week depending on how many hours per week.
£ 20 registration fee
For more information please write an e-mail to StudyUnitedKingdom EU <- click for e-mail