Sedbergh School, Sedbergh, Cumbria
Sedbergh has been a boarding school since 1525, and at the heart of our education lies the pastoral care of our pupils whether they be boarding or day pupils, and no matter how long they are with us. They will meet exceptional teachers, make friends for life, and become part of a community which they may benefit from long after they leave.
Here at Sedbergh, students can find new interests and develop existing talents. We know that well-earned achievements are the sweetest and invite our pupils to explore and extend the limits of their ability alongside their peers and teachers. In so doing, they become familiar with the unfamiliar and resilient in the face of uncertainty.
It is hard to imagine a more beautiful place in which to live, work and learn. The magnificent location of Sedbergh means pupils can enjoy school life in a safe, healthy and dynamic environment. Academic study is central for every pupil and will always take priority but the experiences of a Sedberghian are never confined only to the classroom.
Sedbergh has nine senior Houses for boarding, six for boys and three for girls. Each House has its own dining room which enables the whole House to eat together with staff. House chefs respond to individual dietary needs. Common rooms and a library (in addition to the House Library), enable pupils to socialise and study together.
The opportunities for outdoor activities at Sedbergh are almost unlimited - from a walk in the hills to mountain biking, or the calm of fishing to high performance sailing. Individual sports abound: golf, tennis, Fives and more; whilst Sedbergh is synonymous with the highest standards of participation and achievement in traditional team sports: rugby, netball, hockey and cricket.
Located most favourably within the spectacular landscape of the Yorkshire Dales National Park, engaging fully with our natural surroundings has long been an integral part of the Sedbergh experience. From their very first day, when a trip to the summit of Winder marks their arrival in Year 9, young Sedberghians take part in the broadest variety of Adventure Activities throughout their time at School.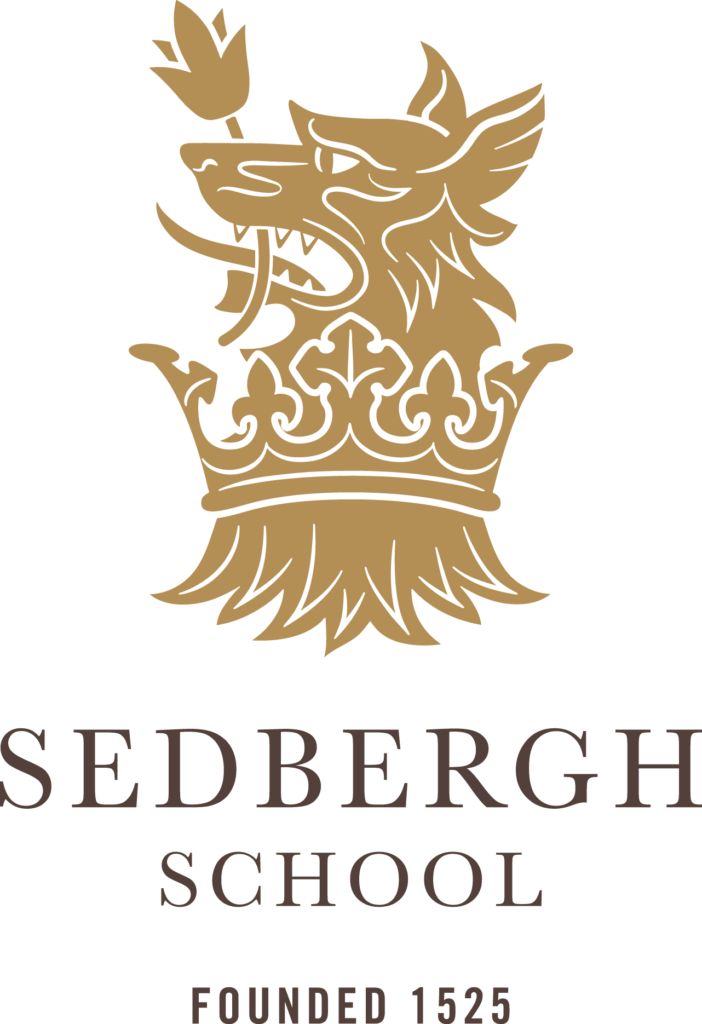 Study at Sedbergh
Academics here
A Taste for Adventure
The Y9 Adventure Programme takes place on Thursday afternoons and is structured around the John Muir Award, offering the hard skills acquisition and adrenalin of rock-climbing, caving, sailing, canoeing, ghyll-scrambling and mountain biking alongside the opportunity to learn about and work towards the protection of the Howgill Fells and our local community. During this time Year 9 also take part in overnight treks and camps, bush craft sessions where they learn to light fires, plant trees and build shelters, and workshops teaching valuable life skills such as navigation and wildlife identification.
In Year 10, our intrepid Sedberghians can continue their adventures through a series of weekly taster sessions during the summer term. Our location allows us to challenge Sedberghians down caves, through ghylls and up crags all within a short drive of the School campus.
The Performing arts are a powerful element of School life and a very large number of pupils are involved in music and drama. The School sets out to enable as many pupils as possible, of all ages and standards, to experience performing to public audiences. As well as major productions there are numerous smaller events throughout the year.
Sedbergh School has an international reputation for its sporting achievements and the School also takes great pride in offering a broad range of sporting opportunities for all pupils, whatever their aptitudes and abilities.
Almost all sports are open to both boys and girls, all utilise excellent facilities and a knowledgeable and enthusiastic coaching team work tirelessly with pupils to ensure that they enjoy their sport and fulfil their potential.
2021-2022 Tuition fee (School Fees are Annual Billed Each Term- 3 terms)
£ 12,259 per term International Boarding Pupils Years 9 – 11
£ 12,318 per term International Boarding Pupils Years 12 - 13
£ 125 Registration fee
£ 195 Visa form (CAS)
For more information, please contact StudyUnitedKingdom EU <- click for e-mail