Abbey Communication, Malmesbury, Wiltshire
We draw on more than 20 years' experience in the language and management development fields and are based in the beautiful, quintessentially English town of Malmesbury. We provide an authentic experience which includes cross-cultural communication, practical business skills and management development. Course participants acquire language skills that are totally relevant to their work and careers, so that they can make immediate improvements in their communication in international settings.
Our team includes English language specialists in HR, marketing, sales, finance, tourism, operations and production, with experience in a number of industries including pharmaceuticals, automotive, logistics, hotel and catering, FMCG, electronics, oil and gas, manufacturing and banking. Our client companies include multi-national corporations as well as small and medium sized enterprises. Whether you require English for business in general or for a specific purpose, we can provide a tailor-made programme for you.
All our courses develop your ability to take part effectively in business discussions, meetings, presentations, negotiations, telephone and conference calls; to exchange e-mails and reports; to feel at ease in social conversation; and to discuss yourself, your work, your company or organisation, and the business world in general. Our study facilities include multimedia, wireless internet access, audio and video materials, and a business library.
We are centrally placed in the High Street, allowing easy access to shops, banks, pubs, cafés, post office, tourist information centre, doctor, library, museum and sports facilities. We recommend accommodation with carefully-selected hosts to enhance the immersion learning style; our hosts provide a very high standard of comfort, meals and attention, contributing strongly to your conversational practice. An advantage of our small-town location is that we know all hosts personally. Hotel accommodation is also available as an alternative.
Each week, our programme includes breaks and lunches with trainers, a social evening with dinner (you may wish to invite your hosts), and an opportunity for a drink and a game in the pub or a walk together in the river valley.
Host Accommodation
Host families are an essential part of our training method, and an advantage of our small-town location is that we know them all personally. They are carefully selected to provide a very high standard of comfort, meals and attention, adding about 20 hours of conversational practice each week – contributing to your training by extending the range of subjects you discuss.
Most hosts provide private bathrooms and internet access. Some hosts are in the town itself, within a few minutes' walk of our training centre. Others live in the beautiful surrounding villages just a few minutes away by car. Hosts provide daily transport where necessary and are flexible with timing.
Our regular Thursday dinner also provides the opportunity to meet and talk to other hosts.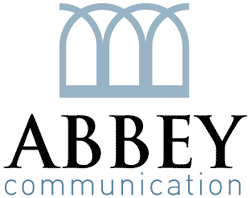 Study at Abbey Communication
Business English
One-to-one training allows maximum adaptation to individual needs. We recommend this solution for short courses. One-to-one courses are available at all levels but are essential for lower levels, for advanced requirements, and when information is confidential.
Combined courses: half-days of one-to-one training and half-days of group training, from level B1 (lower intermediate) upwards. A cost-effective solution, with practice in group interaction and an adaptation to individual needs.
(Closed) Group courses: meet the shared interactive needs of the group, from level B1 up. Maximum group size: 4.
Time-to-study courses: individual solutions at low cost.
Our trainers form a mature, stable and well-coordinated team, and are selected for their qualifications, for their skills in teaching English to adults, and for their experience in business and commercial environments.
Social & Everyday English
To be effective in business you have to be able to take part in everyday social conversations. Immersion training provides an ideal context for this, and in addition to all the informal opportunities for conversation we take advantage of the chance to develop language skills in games, walks, lunches & breaks, dinners with hosts, and social evenings. There's always a lot to talk about, and it all contributes to more idiomatic and confident use of English.
Postgraduate Certificate in International Communication
Our Postgraduate Certificate in International Communication combines a face-to-face workshop with other international colleagues with a period of action learning (independent guided study, and implementation period). The two phases of learning can be accredited at postgraduate level with our partner the IMCA (International Management Centres Association). The IMCA is a truly international organisation, which offers qualifications to Masters and Doctorate level through its partners around the world.
The course starts with a two-day workshop, in the beautiful town of Malmesbury, in the Cotswolds, UK, covering topics such as:
Intercultural communication skills
Virtual communication
Multi-cultural teams
Personality type and cultural profiling
Corporate cultures
The Inside-Out Model of International Communication
Critical Incident Analysis
Functioning across cultures
Plain English for international executives
Following the two-day workshop, you may wish to complete the full postgraduate certificate which comprises three action learning projects, carried out in your workplace and supervised virtually by IMCA and Abbey Communication faculty. This period of action learning takes approximately one year to complete.
Prices: please ask for a quote
More information via StudyUnitedKingdom EU <- click for e-mail