Sidcot School, Winscombe, North Somerset
At Sidcot we understand how difficult a decision selecting a school can be. We recognise that, just as all children are different, so too are schools. To help you decide if Sidcot is the right school for you we have identified a number of things that make us different.
The school sits on the edge of the village of Winscombe. Sidcot benefits from being situated in an area of outstanding natural beauty whilst being within easy access of the two major cultural centres or Bristol and Bath. The coast at Weston-super-Mare is 8 miles away. In this setting, students can enjoy the best of both rural and city life: a peaceful environment in which to concentrate on their studies, and access to the cities for educational opportunities and weekend activities.
Sidcot has a well established international community with around 30 different nationalities living and learning together. Our long term experience with such a diverse community means that our staff are very accustomed to welcoming students from overseas, helping them to settle in happily and to quickly feel at ease with school life.
Boarding at Sidcot
Within the boarding houses, international diversity is celebrated and shared. Within this rich mix of people, students come to see themselves as global citizens who enjoy getting to understand different cultures. Living together at Sidcot, they engage with each others language, food and traditions as part of daily life. Past students often remark on how much they appreciated having the opportunity to learn first hand about life in other countries.
International students can board at Sidcot from Year 7 (age 11+). The younger boarders live in smaller, family orientated houses, whilst our Sixth Form students board in larger houses with more independence. Some of the Upper Sixth students live 'semi independently' in small houses, giving them some experience of living on their own and providing an excellent foundation for university life.
The Sidcot Equestrian Centre
The Equestrian Centre offers a rare combination – a school livery yard, highly commended by BHS, in the heart of a thriving co-ed day and boarding school. For students who already ride, or who want to learn, Sidcot is a popular choice, as we pride ourselves on our friendly atmosphere for both beginners and experienced riders alike.
For those students that do not own their own horse, we have partnered with a local Equestrian Centre, Urchinwood Manor who are a BHS approved livery and riding establishment with British Eventing accreditation. Lessons are held on a Monday and Thursday after school. The cost is £ 28 for a 1-hour group lesson and from £ 43 for a 1-hour individual lesson. The school will provide transport to and from Urchinwood Manor and lessons can be booked directly with the Equestrian Centre (during term time).
Academic Summer
Sidcot School works closely with Academic Summer who operate short language development courses at the school during the summer holidays. Academic Summer offers a unique day or boarding programme for international and British students aged 7 to 18. See the Academic Summer page on this web site.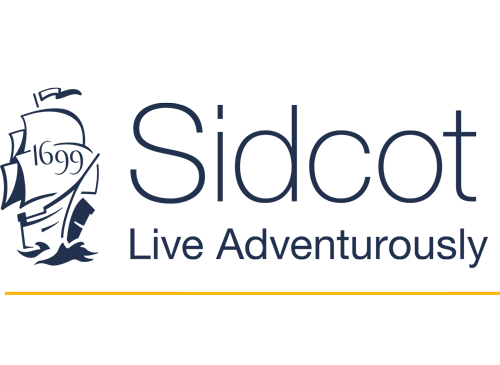 Study at Sidcot School
At Sidcot our approach to learning is articulated by The Sidcot Learning Wheel.
The wheel is a tangible expression of the way the vision and values at Sidcot meet the learning of our students. It is a blueprint that identifies the personal qualities we develop and the teaching and learning strategies and support we provide. Learning at Sidcot nurtures the individual as well as providing challenge and support to ensure each student achieves their very best.
The Wheel describes the desire for our students to be 'internationally minded', 'proactive', to have 'integrity' and 'empathy', to be 'thoughtful' and 'resilient', and to be 'curious enquirers'. Our teachers plan an exciting curriculum around these goals, while providing the necessary academic rigour in a supportive and collaborative environment.
Leading students to the next step in their educational journey…
Year 11 is an important year in the British Education system as students take their GCSE exams. Students are usually aged 15 or 16 in Year 11 and it is the last year of compulsory secondary education in the UK.
GCSEs are usually taken over two years but the special Year 11 Pathway allows students to take five to seven IGCSEs in one year only. This means in one year they will achieve the minimum entry requirements necessary to go on to study the IB Diploma or A Levels.
For many degree courses such as medicine it makes the application stronger to have GCSEs as well as the IB Diploma or A Levels. The Year 11 Pathway has been especially designed with a good range of subjects that keeps students' options open for the next step. During the year we help students to choose the right subjects for Year 12 and decide between the IB Diploma or A Levels so that the pathway they choose leads them to their chosen university degree.
International Baccalaureate Diploma
In order to provide all our students with a stimulating and creative curriculum, we offer the choice of studying the International Baccalaureate Diploma (IB) or A Levels in the Sixth Form.
The ethos of the IB, with its broad curriculum and emphasis on study skills, community service and internationalism fits well with our Quaker values. Students study six subjects: three at higher level and three at standard level, with the organisation of subject choices ensuring that they maintain a breadth of study across English, Mathematics, Science, Humanities, Languages and Arts.
BTEC National Diploma
Alongside A Levels, BTEC Nationals are the most widely recognised qualification for admission to Higher Education. BTECs are career based qualifications designed to give students the practical skills and specialist knowledge they need to progress along their chosen learning and career path.
National Diploma – Level 3 Business
This is a practical course that looks at real life situations and allows students to develop the skills and knowledge required in a modern day business.
National Diploma – Level 3 Sport
All BTEC Nationals provide transferable knowledge and skills that prepare learners for progression to university. Overall you will be immersed in the world of sport. You will sample performance, physiology, mental strength and sport as a business.
EAL (English as an Additional Language)
All students whose first language is not English are enrolled on the EAL programme for English lessons to develop their general English language skills and to help them with English for their subjects. Students usually have one individual lesson with an EAL teacher per week. This lesson is 50 minutes long. Some students may need more than one individual lesson per week.
Boarding fees at Sidcot School
£ 9,830 per term Year 7 to Year 9 UK/Non-Visa Students
£ 10,100 per term Year 7 to Year 9 Non-UK/Child Visa Students2
£ 11,400 per term Junior Pathway
£ 10,400 per term Year 10 to Year 11 UK/Non-Visa Students1
£ 10,660 per term Year 10 to Year 11 Non-UK/Child Visa Students2
£ 12,590 per term Year 11 Pathway (Y11P) Non-Visa Students1
£ 12,850 per term Year 11 Pathway (Y11P) Child Visa Students2
£ 150 registration fee