Totnes European School, Totnes, Devon
Set in the beautiful South Devon countryside, Totnes European School is the perfect location to study English or take a Work Experience placement in the South West of the UK. You can integrate fully into UK life with support from the school, help from a host family or work provider and have the experience of a lifetime in England.
The overwhelming majority of our students give feedback on the friendliness of the school's staff & teachers. For our English lessons, we do not practise 'continuous enrolment' so no student will have repeated lessons to allow for joining students. For our work placements, we match student skills with the right employer and offer students the ability to move placements if it's not a perfect match.
Above everything, we work on behalf of our students. We want you to have the best experience possible during your stay in the UK. Whether you come to us for English lessons, a work placement, or both, we promise to do everything we can to make it the experience of a lifetime and add you to the list of students who tell us they would love to do it all over again!
Our school is located in the centre of Totnes, which is a unique market town. It is a small town, full of charm and character, and is very welcoming to students of all nationalities. Totnes is a friendly and safe town, with a population of only 10,000 inhabitants. It is situated in the region of South Devon, which is a designated 'Area of Outstanding Natural Beauty'.
Accommodation
Arriving in a new country, with different surroundings, a new language and a different culture can be a challenging first experience. Staying in a British home gives the support and environment you need when settling into a new country.
Our accommodation providers enjoy meeting new people and take great pleasure in offering a good base for all students whilst they are in the UK. If you are surrounded by English speaking people you will find that your English will improve at a quicker pace and the constant interaction within familiar surroundings will boost your confidence.
The homes are all located in the surrounding area of Totnes and are all within walking distance of Totnes European School. During your work experience placement, we ensure that accommodation providers are within walking distance or are a bus or train journey from your place of work.
£ 96 per week half board accommodation in Totnes and surrounding towns (Host family)
£ 110 - £ 150 per week accommodation other locations outside the South West (Excluding London)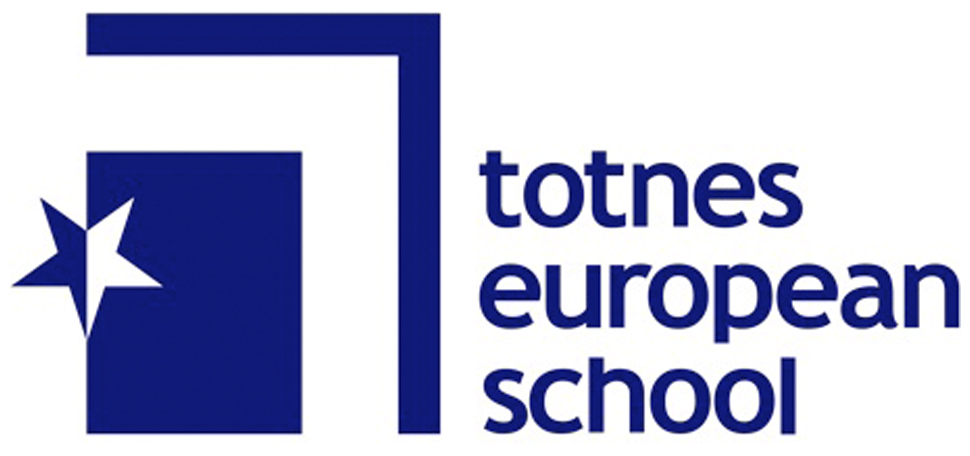 Study at Totnes European School
Why General English
An English language course with a strong emphasis on communicative activities. You will have lots of opportunities to learn new language as well as reviewing and practising your existing language. Small classes and a supportive atmosphere help you to build confidence in all skills (Speaking, Pronunciation, Listening, Reading & Writing) to improve both your fluency and accuracy.
£ 200 for 15 hours per week
Why General English + Intensive?
This course is especially suitable for students who want a more intensive course of study. You will practise the four skills of Reading, Writing, Speaking & Listening, with particular emphasis on functional English, including the use of appropriate language and lots of pronunciation practice. In the afternoons you will have the opportunity to further develop your communicative skills.
£ 260 for 20 hours per week
Cambridge English Assessment FCE/CAE
These courses are primarily designed to help familiarise you with the exam format and introduce effective exam strategies. They also focus on vocabulary input of common exam topics and provide you with an opportunity for lots of practice of the skills you need to take the FCE exam. You will be able to take practice tests and your teacher will offer guidance and feedback on your performance.
The FCE exam course is for students with an upper intermediate level of English (B2); The CAE exam course is for students with an advanced level of English (C1)
£ 275 for 15 hours per week
Examination fees for exams will be £ 130.00 - £ 140.00.
Unpaid Work Experience
At Totnes European School our experienced staff can organise a work experience programme that is suitable for any individual or group. Whatever the chosen vocation we can organise a work experience placement in the UK that will help students to improve linguistic competence and employment potential. We will endeavour to find a placement that will suit individual vocational or professional experience.
Unpaid Hotel work experience
The Hotel work experience placement has two key objectives:
to gain experience in the hotel industry
to develop your skills in a professional working environment
You need to provide us with a Curriculum Vitae/letter of application in English and must have at least pre-intermediate (A2) level of English to start. We recommend you undertake an English language course before this programme, minimum of 1 week, depending on your level. The hotel work experience programme includes chef, restaurant, bar and housekeeping work.†
Unpaid Work Experience & Hotel Work Experience (One-off fee, not weekly)
Free Taken after a 12 week or longer English Course
£ 150 Taken after a 8 - 11 week English Course
£ 300Taken after a 5 - 7 week English Course
£ 500Taken after a 1 - 4 week English Course
£ 695 Taken without an English Course