University of Sunderland, Sunderland and London, United Kingdom
The University of Sunderland is a very well-respected UK university which combines academic excellence with fantastic student support and pastoral care. Approximately 17 per cent of our students come from countries outside of the UK, and each year we welcome students from over 100 countries. Our students from overseas have the opportunity experience living in the UK, to absorb its culture and language, and to make valuable contacts and friendships.
Come to the University of Sunderland and you will gain not only an internationally-recognised qualification but also the skills, experience and knowledge you need to develop a career wherever you choose to go in the world. Our two Sunderland Campuses and the University of Sunderland in London are well located to provide you with a full and rewarding student experience, and we offer extensive opportunities and continued support when you graduate to help you stand out from the crowd.
The University of Sunderland has been providing higher education in the city since 1901, and we're proud to be an innovative, forward-thinking university with high standards of teaching, research and support. The two uniquely placed campuses in Sunderland - one in the city centre and one by the sea - offer an unforgettable student experience.
The current University of Sunderland Academic Strategy places research and knowledge creation at the core of its academic activity, and conducts its research activity within the context of four Research Beacons and three cognate Research Centres.
The University of Sunderland has three campuses: two campuses in Sunderland, in the North East of England and one in London. Our Sunderland campuses offer foundation, undergraduate and postgraduate degree courses. For more information about UK degree qualifications, please see the page British teaching and learning culture.
The University of Sunderland in London is located in Canary Wharf, London's world-renowned financial district.It can accommodate up to 3,000 students, and has a very strong reputation with international students.
Accommodation for international students
Living in university accommodation is convenient, safe, cost-effective and a great way to make new friends. At the University of Sunderland we have five purpose-built modern student accommodation centres, which are all located within 1.5 miles (2.5 kilometres) of Sunderland city centre.
All our accommodation centres are strictly student-only, and they have 24/7 CCTV security cameras. You can choose to live in a mixed-gender flat, or an all-female or all-male flat. All students in university accommodation are allocated a fully furnished single bedroom, with a locking door. Groups of bedrooms share kitchen and social areas. Some accommodation blocks feature rooms with ensuite bathrooms, and others have shared bathrooms.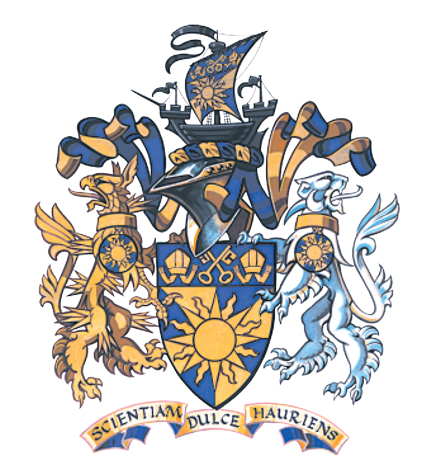 Study at the University
of Sunderland 2020 - 2021

Undergraduate Studies
Choose the University of Sunderland and you'll do more than graduate with an excellent degree. You'll also be graduating with the work experience, skills and confidence you need to develop a fulfilling career.
Postgraduate study
It's never been more affordable to advance your career with a postgraduate course. Find out how postgraduate study can help you increase your earnings and secure your dream job.
Taught Masters
A taught Masters degree (normally an MA, MSc or MEd) is an award granted on the basis of an individually initiated and registered research programme. The programme is built around a supervised thesis on a substantial piece of work, which may need to show evidence of originality and contain material worthy of publication. It also involves an element of research training through generic courses and taught modules and/or courses.
Research degrees
The University of Sunderland offers Taught Masters and Research degrees for postgraduate study. Our research has been classed as 'world leading' in 10 subjects and 'internationally excellent' in an additional three subjects, by the latest Research Excellence Framework (REF). All our research programmes are designed to develop deeper understanding through original investigation and to generate new knowledge.
Subject Areas at the University of Sunderland
Business and Management; Computing; Dance, Drama and Music; Digital Media Production; Design; Education; Engineering; English; Environment, Health and Safety (postgraduate courses only); Fine Art; Film, Media and Cultural Studies; Glass and Ceramics; Health Studies; History; Journalism; Languages; Law; Nursing and Caring Professions; Performing Arts'; Pharmacy, Pharmaceutical and Clinical Sciences; Photography; Psychology; Radio; Social Sciences; Sport and Exercise Sciences; Tourism, Hospitality and Events
Tuition fees and scholarships
International fees apply to any students who live outside of the European Union (EU). Students from countries within the EU pay the same tuition fees as students from the UK. Tuition fees for international students are higher than the fees for UK and EU students because the UK Government subsidises the cost of university tuition for students from the UK and EU.
There are more scholarships available, drop us a line through StudyUnitedKingdom EU <- click for e-mail, to see if you are eligable.
International tuition fees 2020 - 2021
These annual tuition fees apply to all students starting at the University of Sunderland in 2018/19. The tuition fees below are per year of study. Some courses may have different fees. Please note that if you have a Tier 4 visa you cannot study any course on a part-time basis.
International Scholarship: £ 1,500 tuition fee reduction
The International Scholarship reduces the tuition fee you pay every year by £1,500 if you are an undergraduate student, or £1,000 if you are a postgraduate student.
Who's eligible?
All undergraduate and postgraduate International students are eligible for the International Scholarship. You are classed as an International student if you are from a country outside of the European Union.
Tuition fee minus Scholarship for 2020 - 2021
£ 12,000 minus £ 1,500 scholarship Undergraduate, full-time non-EU
£ 9,250 minus £ 1,500 scholarship Undergraduate, full-time EU
£ 13,000 - £ 14,500 minus £ 1,000* scholarship Postgraduate taught,
full-time (except MBA) non-EU
£ 6,250 - £ 7,250 minus £ 1,000* scholarship Postgraduate taught,
full-time (except MBA) EU
*This scholarship is proportional to the fee. For example, some PGDip tuition fees cost two-thirds of the MSc fee; therefore, the scholarship is also two-thirds.