Academic Summer 2022, London, and near Bristol
If you are a serious student, you are looking at the right website. With Academic Summer, you can expect an exciting and varied academic programme that meets your needs.
Whether you are an international or British student, you will find a wide choice of academic subjects. Our programme is suitable for you whether you are preparing for a school or college in the UK, GCSEs, A Levels, the IB Diploma or even university. Academic Summer will support your academic development, making you better prepared for your student careers and more attractive to the institutions recruiting you.
Academic Summer is based at (CTC) in London, and Sidcot School near Bristol.
Academic Summer's Leisure Programme
Whatever your age, Academic Summer offers a structured and balanced leisure programme designed for you. This includes sports, evening activities and weekend trips to complement the academic programme and to encourage social interaction in English.
At Sidcot School the programme includes trips to London, Thorpe Park, Oxford, Warwick, Bournemouth, Cardiff, Birmingham, West Midland Safari Park, Stratford Upon Avon and Exeter on Saturdays and Sundays, and Bath, Bristol and the surrounding area on Tuesdays and Thursdays as part of the academic programme.
At DLD, London the programme includes trips to Canterbury and Cambridge as well as enjoying different places in London everyday.
Activities include sport activities, archery, fencing, ice-skating, shopping, charity events, talent shows, BBQs, parties, pool parties, horse-riding, drama workshops, water zorbing, climbing walls, abseiling, paintballing, driving, circus skills, quizzes, cookery, crafts, photography and team building activities.
Academic Summer offers an exciting academic programme
Academic Summer runs quality GCSE, IB and A-level preparation and revision courses in July and August. We welcome international and British students aged 13 to 18.
Do you want to find out more about Business in sport, Science in sport and Psychology in sport, and play sports at the same time? Then choose Academic Sports! This two-week course combines practical sports using Sidcot's facilities and expert sport coaches with the theory and the academic side. Look at how your body works and the importance of a good diet and nutrition.
Also see our other Academic camps <- click to see those page:
Academic Camp Germany 2022
Academic Camp Switzerland 2022
Academic Camp 2022 Canada, British Columbia and New Brunswick .
More information on the Academic Summer programme, simply write an e-mail to StudyUnitedKingdom EU <- click for e-mail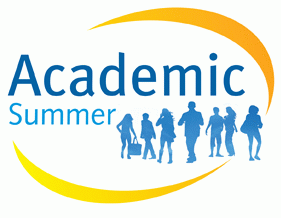 The Academic Programme
at the Summer School 2024
This course is for you if you:
are following or planning to follow the IB Diploma or A-levels or GCSEs
need to revise a particular academic subject
are interested in the ethos of the IB Diploma but are unsure whether to commit to it
are considering a boarding school education in the UK
plan to use English for study and work in the future
are looking for a stimulating and enjoyable summer learning experience
enjoy meeting and communicating with people from a wide range of countries and cultures
Academic Summer offers the subject areas below in classes of up to fifteen students. The medium of instruction is English and the academic programme is 30 hours a week; you are encouraged to work independently outside the classroom to develop study skills to take with you to school, university and beyond into your professional life.
You will study four subjects each week and you will be able to choose those subjects depending on your individual needs and interests. Before you arrive we will speak to you about your choices and we can give you advice about the best options for you. Our timetable will be written to meet individual needs, so book early!
Lessons include a mixture of theory and practical including field trips to the local area including Bath and Bristol or the London museums. If you are a scientist, you will also find yourself doing practical experiments in the science laboratories. We want you to enjoy studying and be challenged academically. We encourage students to think like Mathematicians, Linguists, Economists, Historians and Scientists and develop a love for their subjects.
Academic Summer's Dates and Fees Summer 2024
£ 1,350/wk boarding Academic Adventures (age 7-12) Bristol
(9 July - 20 August 2022)
£ 1,350/wk boarding Academic Summer (age 12-17) Bristol
(9 July - 20 August 2022)
£ 1,650/wk boarding Academic Summer
(age 13-17) London (2 July - 13 August 2022)
£ 675/wk day only Academic Summer (age 13-17) London
(4 July -12 August 2022)
Full boarding means All Inclusive!
Specialist programmes
Get Ready for Medicine (Cambridge 30 June -28 July 2024)
£ 4,300 for 2 weeks - boarding fees standard room (age 14 - 17)
£ 4,500 for 2 weeks - boarding fees ensuite room (age 14 - 17)
Students can come for 1 to 9 weeks (the arrival and departure day is a Saturday), except for the specialist programmes. We recommend a minimum of two weeks Students can do a combination of schools & we provide the transfer between schools
Fees include tuition, teaching materials, accommodation, food (three meals a day and snacks), laundry, insurance, airport transfers, activities and trips.