Hurtwood House, Holmbury St. Mary, Dorking, Surrey
The public school specialising in the sixth form, our unique blend of the creative and academic prepares students for university and life beyond. Apart from its outstanding academic record, the defining feature of Hurtwood House is its creativity. We are a centre of excellence for the Performing and Creative Arts, providing outstanding opportunities for the aspiring actor, singer, artist, fashion designer, composer and film maker both in the A-level courses and, more importantly, in specially arranged and professionally organised activities. These include our Film Academy, our concerts and our drama productions.
This culture of creativity, originality and professionalism permeates throughout the school, and, because it is important to us that we provide a complete and broad education, we put a great deal of emphasis on personal development, preparing our students for university and, more importantly, the challenges of life beyond. Hurtwood House is one of England's most exciting and successful schools – retaining traditional values, but breaking new ground educationally.
In both the classroom and the community, Hurtwood is unique, preparing its students for life beyond sixth form. It acts as a real stepping stone between school and university, with life at Hurtwood being more akin to that of a university campus. While always under the pastoral care of the Housemaster and his staff, students earn and are granted respect and freedom of choice. We treat our students as responsible adults, and responsible adults they prove to be.
Boarding
As a fully residential school our first concern is to provide you with a safe, structured, caring and happy community. That is why we place so much emphasis on our House structure.
You will be living in one of five country houses or their lodges, some of which are on the campus and some nearby. Each House has a Housemaster who lives in and a team of House Tutors. The Housemaster is the link between the school and your parents and is their first point of contact on all academic and pastoral matters. The House staff are responsible for looking after you, for monitoring your academic progress, for providing guidance and for creating a warm, supportive and organised family unit and what we like to think of as a sense of 'structured informality'.
Outdoor Education
At Hurtwood we have thriving programme of outdoor pursuits. We offer: Mountain biking; Water sports including sailing, windsurfing, kayaking and power boating; Climbing; High Ropes courses
For more information, please contact StudyUnitedKingdom EU <- click for e-mail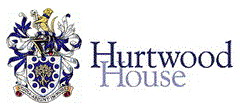 Study at Hurtwood House
Also see our Hurtwood House 2022 Summer programme
The potential artist, linguist, scientist, philosopher, lawyer, actor or captain of industry – each is well catered for and valued. We prepare our students in 22 A-level subjects which can be studied in any combination, and the curriculum includes traditional academic studies as well as more contemporary subjects.
The school understands that the 21st century is rapidly changing and that now, more than ever, the demands of industry are driving fresh requirements for qualifications. So while subjects like Maths, History, Economics, English, Modern Languages and Science still form the backbone to a well-balanced academic portfolio (a quarter of the school is studying A-level Maths), the trend towards 'real life' disciplines such as Accountancy, Law, Business and Media Studies is also acknowledged and is well provided for.
The course fits the student. Every course of study is 'tailor made' which enables Hurtwood students to select a programme which reflects their personal strengths and passions and puts them on the first step of the journey towards the realisation of their aspirations and dreams.
English as a Foreign Language
As someone whose native language isn't English, learning it can appear a daunting prospect. However, here at Hurtwood House we are used to giving our students the groundwork they need in all English Language skills.
When the students join us they will be grouped according to their level which ensures that not only do they feel comfortable but that we progress at a rate that's suitable to the individual. If they then appear to need extra support, our teachers will instantly help with further lessons.
This approach ensures that our students not only receive the qualifications they're looking for but that they successfully make the transition from school to university.
Creative and Performing Arts
There is something inside humankind that drives us to create, to share our innermost thoughts, to inspire, to convey powerful emotions through creative expressions. This is a highly rewarding process that can also lead to exciting careers should the student wish. But even if they don't want to continue with this career path, they will always find that they have gained something highly valuable from it.
Art; Media Studies (Film Academy); Theatre Studies; Music Technology Photography; Dance, Textiles
Business and Commerce
Never before have the worlds of business and commerce so affected the lives of the average person, from the obvious effects of the credit crunch to the global financing of terrorists, the movements of governments and companies as they look to control dwindling resources and their reactions as they endeavour to respond to environmental issues. Business and Commerce is a highly relevant and fast-moving area in which to study and is constantly evolving to reflect the changes that are happening on an almost-daily basis in the world.
Accounting; Business Studies, Economics
Fees 2021 - 2022
Full Fees from September 2021 are £ 15,171 per term (3 terms in an academic year).
There is a 15% surcharge for students who come to us from outside the GCSE system and who therefore require specialized English teaching in order to obtain GCSE English or other necessary qualifications in English language.
A deposit of £ 400 per term is requested to cover extra expenses such as stationery, books, medicines, outings etc.
Fees are likely to increase each year to keep pace with rising costs in education.