Academic Summer, Oxbridge, Sidcot, London
Get ready for Medicine (2020 prices)
This programme is a two-week course and is for students aged 13+ who are interested in studying medicine or other related areas such as dentistry and veterinary science. As well as covering essential practical skills in biology and chemistry you will study medical topics such as nutrition and genetics.
You will participate in work experience at a charity shop, a care home, a GP surgery or by shadowing the school nurse. During the course you will also do a First Aid Quaification.
You will carry out an individual research project that will involve you giving a presentation, writing an extended essay and developing your IT skills. You will learn about the importance of getting the right work experience as well as being introduced to BMAT and UKCAT so you gain an understanding of how to apply to study medicine in the UK.
You will study in a small group of maximum of 15 students. Required English proficiency level is B2!
DATES:4 - 18 July and 25th - 29 July - 8 August 2020 at DLD College London
£ 3,650 for 2 weeks - boarding fees in DLD College London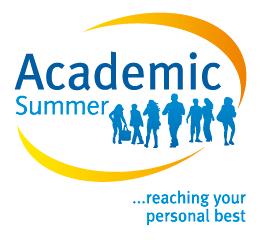 Get ready for Computer Science
A STEM focused course bringing together computer science and related subjects such as mathematics, physics and art. Explore your technology interests in this two week camp. This innovative course combines theory, experimentation and the technical with hands on project based learning. You will learn about multimedia production, programming, embedded systems, robotics and web-design. You will develop your technical skills, as well as your teamwork, communication and confidence with technology.
For students aged 14 to 17
Dates: 4th July to 18th July
Fees: £ 2,600 for two weeks - boarding fees