Condé Nast College of Fashion & Design, London, UK
Based in Central London, the Condé Nast College of Fashion & Design operates from the heart of one of the world's most exciting fashion capitals. The Condé Nast College is an important starting point for those who want to be tomorrow's stars of the fashion industry. With outstanding resources, leading-edge facilities and access to experts from the worlds of fashion, style and luxury, the College prepares its students to work in all areas of this exciting and innovative industry.
We currently offer the following accredited courses – the BA (Hons) Fashion Communication, the one-year Vogue Fashion Foundation Diploma, the ten-week Vogue Fashion Certificate, and the four-week Vogue Intensive Summer Course.
Our short courses include the one week Fashion Styling Course, the one week Fashion Journalism Course, the one week Fashion Business Course, and the Vogue Teen Weekend.
The College is recognised throughout the world as a centre of educational excellence – a place where a new generation of the fashion industry's best marketeers, PRs, stylists, editors, publishers, and journalists are starting their careers. The College achieves this by putting cutting-edge, student-centred, "anywhere, anytime" learning at the heart of our practice. In order to be sure that our students derive maximum benefit from the unique insight they receive into the fashion industry and its historical context, the College adopts a personalised and highly flexible approach to student learning.
Our courses are based on practical methods – not simply theory. Teaching is intensive and supportive, combining a high proportion of face-to-face sessions with state-of-the-art online learning facilities. This modern, blended learning approach also enables tutors to monitor students' progress regularly and to deliver effective and constant feedback that is vital to ensure successful learning outcomes. Students also gain valuable, practical experience in delivering visual presentations. The ethos of the Condé Nast College is to equip students with knowledge and skills appropriate to a wide range of careers in the fashion industry or to prepare them for further study in relevant fields.
Library – Print and Digital
Students have access to a wealth of printed and digital media. The College's central London location also means that students have easy access to many important public libraries and museums including The British Library, the National Art Library at the V&A, the Design Museum, Westminster Reference Library, Tate Library and archive reading rooms.
The college does not provide student accommodation, however the College can offer advice and further guidance to assist students in finding accommodation in London. Flat-shares are also very popular and may be a good option for some students.
For more information, please contact StudyUnitedKingdom EU <- click for e-mail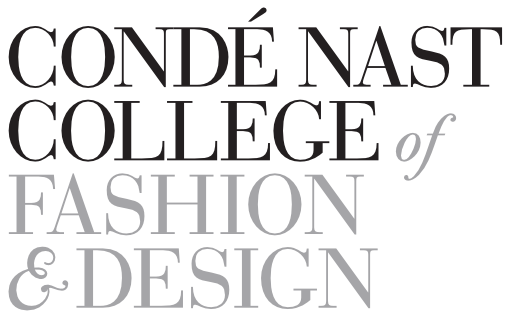 Study at the Condé Nast College of Fashion & Design
The starting point of our courses may be the powerhouse of Vogue, but the curriculum is designed to give students a far-reaching, international view of the fashion industry—from the catwalks of London, Paris, New York and Milan to the new, emerging fashion giants, China, Russia and India.
While these courses are extremely creative, it is not our aim to teach students how to be fashion designers. Instead they learn about the wider industry, the complex workings of the international fashion calendar and the all-important retail sector, from luxury to high street.
MA Fashion Communication
The 1 year MA Fashion Communication enables professionals and postgraduates to enter the world of fashion through a series of modules that focus on past, present and future scenarios of the wider fashion industry. Closely affiliated with Condé Nast Publications, the course will provide exclusive access to the fashion industry and an unparalleled level of support.
£ 28,368 (including VAT) 2020 price
MA Luxury Brand Strategy & Business
The 1 year MA Luxury Brand Strategy & Business is a specialist programme that will introduce you to luxury brands, strategic and business models specific to the luxury industry.
The programme offers students from varied backgrounds and disciplines the opportunity to be introduced to the luxury industry at postgraduate level, utilising and honing your existing transferable skills whilst attaining valuable knowledge in line with your career aspirations to work in the luxury industry.
£ 28,368 (including VAT) 2020 price
BA (Hons) Fashion Communication
The two-year fast-track BA (Hons) Fashion Communication is a varied, industry-focused programme that introduces and explains the world of fashion and facilitates the development of vital transferable professional skills.
£ 57,846 (including VAT) 2020 price
Vogue Foundation Programme
The 9-month Vogue Foundation Programme is an introductory course that will prepare students for further study in higher education. The focus is on creative practice and students will develop practical visual and digital-design skills using the authoritative Vogue: Voice of a Century as the main source of inspiration.
£ 15,942 (including VAT) 2020 price
Vogue Fashion Certificate
This 10-week intensive course has been designed to give students a unique insight into the fashion industry. The course is divided into three main areas of study: Fashion Media, Fashion Marketing and Visual Communication for Fashion.
£ 9,096 (including VAT) 2020 price
Vogue Intensive Summer Course
The Vogue Intensive Summer Course is a four week programme suitable for students from a wide range of backgrounds, including school leavers and graduates hoping to work in fashion, as well as those who are seeking a new career path.
£ 3,936 including VAT (2021 summer)
Admission procedure
If your initial application is approved, you will be invited via email to submit your portfolio and attend an interview, either in person at the College, or remotely via Skype.