Myddelton College, Denbigh, Wales
Established on the site of a former well known school in the town of Denbigh, Myddelton College is a fresh new co-educational school for the county town of Denbigh. Created with a vision of academic excellence with British education values instilled, Myddelton College is the ideal place for your child to enjoy their education. The college, taking its name from the local Myddelton family who lived in the town, provides an all-round education for boys and girls aged 11-18, for pupils from all backgrounds, and is proud of the diverse student body we have.
Boarding is at the core of college life, with options for both weekly and full boarders available for students. With twin and single rooms available for students from years 7 to 12 and en-suite facilities available in some rooms, the life of a Myddelton boarder is built on the essential qualities of comfort and ease for all of our students. Communication between students, parents and boarding staff is the most important aspect of your child's time at the college, and multiple channels of communication will be available for both parents and students to use. With separate lodgings for each school group, the boarding community at Myddelton allows students to make friends within their year groups but also amongst other years, dispelling any concerns parents may have and encourages friendships throughout the boarding family regardless of age.
The boarding house is the ideal home from home for students and will instantly put parents' minds at ease. Stanley House will be your child's home throughout their time at college and houses both full and weekly boarders. With common rooms, kitchen and laundry facilities available on each floor of the boarding house, your son or daughter will have all the amenities they need to live independently away from home and equip them with skills they will need for life in the wider world.
Denbigh (which means "little fortress" in Welsh) is a market town in Denbighshire, with a population of around 10,000. Denbigh lies at the heart of North Wales, overlooking the stunning Vale of Clwyd, one of only four Areas of Outstanding Natural Beauty (AONB) in Wales. It is also in close proximity to Snowdonia National Park. It is where nature and history come together in a fascinating environment, it's surprising and engrossing, quirky and hospitable. The Denbigh character is described as strong, lively, independent of spirit, but also open, friendly and welcoming – something that Myddelton College inspire to create within our college community.
We welcome students all year round who wish to stay with us for just one academic term. Whether it be for the boarding school experience or for international students to learn and improve their English we are flexible and can cater all to needs.
Short term stay students will be welcomed into the college community and be fully involved in all that Myddelton can offer. The fully-comprehensive service will be offered to short term stay students and Myddelton staff will encourage students to make the most of the unique experience of life at the college.
For more information on Myddelton College, simply write an e-mail to StudyUnitedKingdom EU <- click for e-mail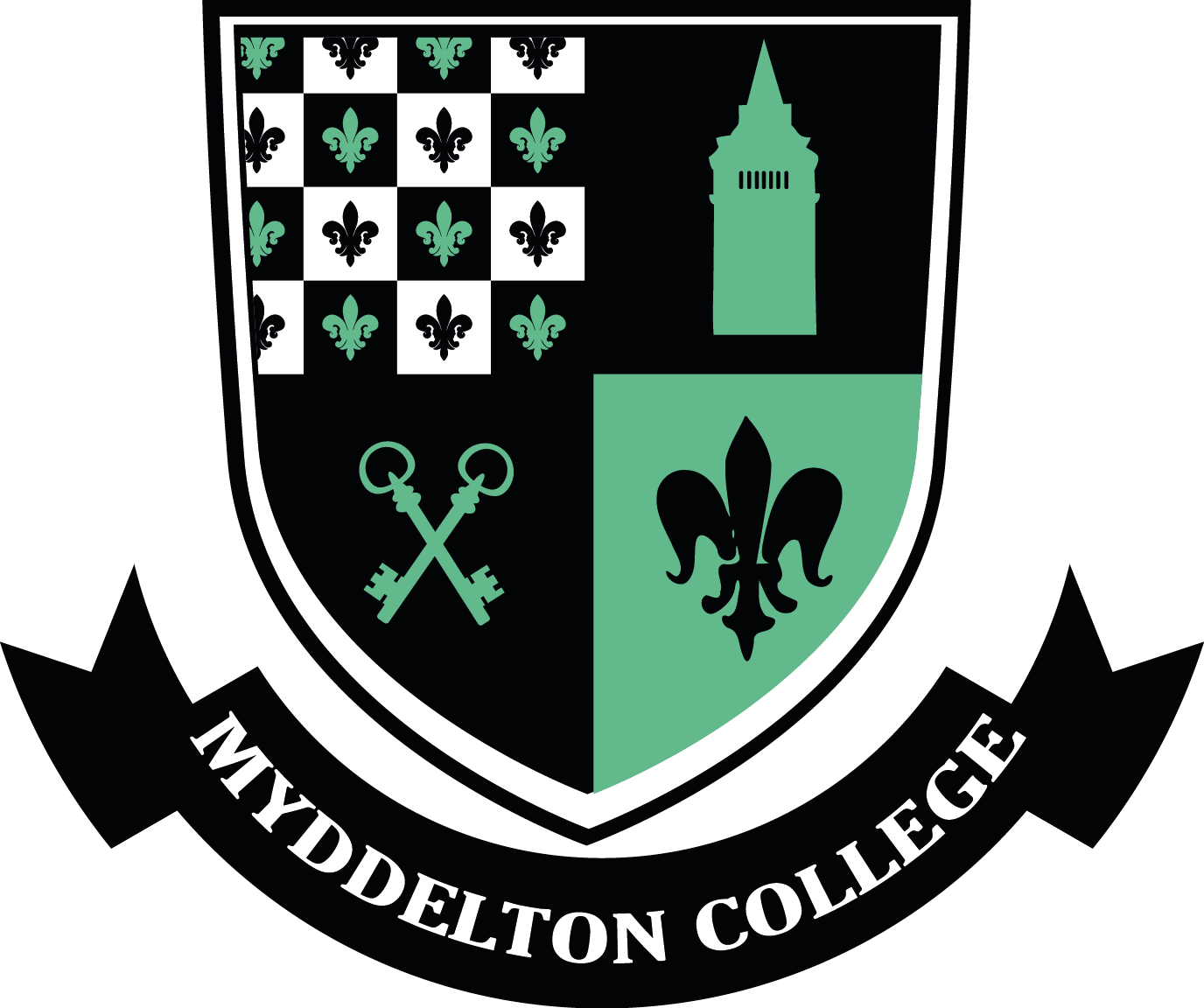 Study at Myddelton College
Middle School
Students will continue through to middle school where they will prepare for their GCSE's – an important stage in their school career as they make personal choices regarding future studies.
To help with this, all students will undergo a common programme of university preparation which combines leadership development and a planned programme of enrichment designed to strengthen the individual choice of higher education. It is a time of hard work, but there is also time to pursue your wider talents and passions which is strongly supported by all staff at the college.
There is a common core of subjects, comprising English (Language and Literature), Mathematics and Science. In addition to this, students can select from the following optional subjects: Drama, Economics, Business Studies, Computing, Geography, History, Religion & Philosophy, Art, Textiles, Food Technology, Graphics, Music, Spanish and Sport Science/PE
Senior School
Whether you are new to Myddelton College or continuing from the middle school you will be welcomed into our vibrant Sixth Form community. With guidance and support, students will select A-Level's that compliment and support their future education route. Our Sixth Form department strives to take a global perspective on Higher Education, aiming to inspire students to consider not only universities within the United Kingdom but also around the world.
Students can select from the following subjects: English Language, English Literature, Mathematics, Physics, Biology, Chemistry, Drama, Economics, Business Studies, Computing, Geography, History, Religion & Philosophy, Politics, Art, Textiles, Food Technology, Graphics, Music, Spanish and Sport Science/ PE
Extra-curricular activities take place at lunchtime, after school and at weekends; however they are compulsory every Wednesday to all age groups. For students interested in physical activities the school has a variety of sports facilities including an Equestrian centre, outdoor heated swimming-pool, tennis courts, climbing walls and a caving centre.
We encourage those students who prefer more creative pursuits to join activities such as cookery, drama and dance classes as well as the chance to showcase their musical talents using our on-site recording studios. The rural location of the college is fantastic for those that enjoy photography. There is also the opportunity to learn languages.
Myddelton College Fees 2020-2021
£ 36,600 including boarding
All fees include airport transfers, half term stay, uniform and sports kit, books, three EAL lessons per week, a tablet or laptop, extracurricular activities (excluding horse-riding). There would be a registration fee of £ 150 and a refundable security deposit of £ 1,000.