Glasgow School of English, Glasgow, Scotland
High quality English language courses in Glasgow!
Glasgow School of English was established in 1997 and is one of three Scottish owned, family run schools. The other two are Global School of English - Edinburgh and Hamilton School of English - Edinburgh. Quality is important to us. We are accredited by the British Council under the Accreditation UK scheme and are also a member of English UK and the International Association of Language Centres (IALC). We are also one of the few English language schools to be approved by the British Standards Institution against the internationally recognized ISO9001:2008 quality standard. Based in the centre of Glasgow our school provides the ideal location to learn English while also enjoying the culture, history, arts and music of Scotland's largest and most vibrant city.
Our professional teachers and staff have many years of experience and are all strongly committed to delivering quality tuition and personalised customer services in a welcoming, international environment all year round. We are committed to improving your English language skills and making sure you get the most out of your experience whether you want to gain entry to a UK university, pass an examination such as IELTS or TOEIC, enhance your employment opportunities, or simply enjoy your time visiting Scotland.
Accommodation
Student Halls of Residence: We work with different student residences to provide our students with accommodation that offers freedom and a chance to live with your classmates. Residences allow for you to cook the food that you like, invite your friends over and stay out as late as you like (as long as you don't miss school!). All of our residences have single bedrooms with private (en suite) bathrooms and shared kitchen and laundry facilities. Prices vary, depending upon the residence and the time of year. Please state your preferred residence at the time of booking and we will do our best to find you a room there. The most popular choices include:
Victoria Hall Single room £140 per week
Liberty House, Single room £140 per week Private en suite shower room
Hosted Accommodation at £145 per week
Live with an English speaking host who will introduce you to Glasgow and allow you to practice your English with local people. Our hosts are carefully chosen and we have excellent relationships with them all. Single bedroom and shared bathroom with half board (breakfast and dinner) accommodation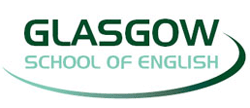 Courses at Glasgow School of English
(2020 prices)
Our General English classes are ideal for anyone who wants to improve their all-round communication skills. Classes focus on the practical needs of both short-term and long-term visitors to the UK. General English can be studied on a full-time or part-time basis.
We offer General English classes at 6 levels, from beginner to advanced. You can study from a minimum of one week to one year or more, giving you choice and flexibility.
General English - 15 hrs (7.5 hrs and intensive also possible)
This is a full-time course that combines the general skills needed to live and study in the UK with special exam preparation classes. Each week you will attend for 22.5 hours: the morning classes (15 hours) focus on language skills; afternoon classes (7.5 hours) focus on exam skills.
£ 135 per week (after 10 weeks discounts possible) General English - 15 hrs/wk
IELTS Preparation - 15 hours (7.5 hrs and intensive also possible)
This group course will cover all four skills that are tested, and is suitable for people who have already gained a 5.0 and want to improve their band score, or those who have never taken the test but are of an equivalent level. Our minimum entry requirement for this course is intermediate level (CEFR B1).
£ 150 per week (after 10 weeks discounts possible) IELTS preparation
Academic English Courses
Our Academic English course will help prepare you for life at university. This is a practical course, suitable for all academic specialities, whether you want to study business, science, humanities or any other subject. This part-time programme focuses on the academic skills needed to study in the UK. This is a 22.5 hour per week course which combines the 7.5 hour Business English course with a General English 15 hour course.
£ 210 per week, course length, between 1 and 11 weeks
Business English 7.5 plus General English 15
Our Business English course focuses on the language and communication skills that are relevant to learners from a range of business backgrounds. This is a 22.5 hour per week course which combines the 7.5 hour Business English course with a General English 15 hour course.
£ 210 per week, course length, between 1 and 11 weeks
For more information on the courses with the Glasgow School of English, please contact StudyUnitedKingdom EU <- click for e-mail