St Christopher School, Letchworth, Hertfordshire
At St Chris we help pupils to become self-disciplined and self-motivated individuals who are independent learners, creative thinkers and able to make informed choices. At St Chris we have high expectations of all within the School. We expect excellent behaviour and maximum effort and that is what we get from our pupils. We also expect everyone to work together, to enjoy their time at School and have fun working hard.
We have been pioneering a distinctive and innovative approach to education for almost 100 years and our methods have stood the test of time. We believe – and universities and employers tell us – that it produces well-rounded, high capability students with the skills and confidence to thrive in the modern world. We can think of no better role for a school.
Activities at St Chris
The huge range of opportunities we offer enriches life at St Chris. Extra-curricular activities help to develop essential skills of self-discipline, leadership and the ability to work as part of a team. Our popular Thursday afternoon Options Programme is part of the school curriculum and gives pupils an opportunity to try something new. Groups are formed across age ranges and abilities from Years 7-13.
Options include Amnesty International, Duke of Edinburgh's Award, Community Service, Climbing, Philosophy, Technical Theatre skills, Self-Defence and the Sports Leader's Award. There is also an activities programme during lunchtimes and after school. Activities offered include Yoga, Pottery, Canoeing, Chi Gung, Fitness Training and sessions to provide additional support in a number of curriculum subjects.
Boarding at St Chris
St Chris offers a variety of boarding options to pupils aged from 11 to 18. The School is unusual amongst mainstream boarding schools in having "Houseparents" rather than "housemasters and housemistresses". The choice of terminology is deliberate, as is the employment of both partners. The aim of the School has been to provide for younger boarders a homely environment, for older pupils a student setting and for all the caring oversight associated with the active role of a good parent. All boarding is co-educational with guidance and rules to ensure privacy.
Boarding allows students to experience a communal life. They develop a capacity for tolerance, self-sufficiency and independence that will serve them well in later life. They learn the relationship between rights and responsibilities and the balance between individuality and being part of a community. As boarding can be a very good staging-post between home and university, it has particular attractions at Sixth Form.
International boarders
We welcome Boarders from overseas into our Sixth Form. Here they can be full boarders following courses up to three years. Arunside, our Sixth Form boarding house is self contained and the boarders are under the care of houseparents and two resident tutors. We offer a full range of 21 A-level courses. We are also happy to offer shorter courses for those wishing to experience a term or two in a creative and stimulating boarding school environment. Tuition in English language can also be arranged. All overseas Boarders must have a UK based Guardian.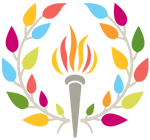 Study at St Chris
Senior School
On the journey from childhood to adulthood, through our Senior School, we help every student develop their true potential. The Senior School begins at Year 7 and continues to Year 11, crucial years in the journey from childhood to adulthood. We provide a close-knit, supportive environment that creates a rich and rewarding educational experience. All within the School are called by their first names and there is no uniform. This helps to build relationships based on trust, mutual respect and co-operation.
The Senior School produces excellent results at GCSE, together with a wide range of opportunities to develop as an individual. We are determined that pupils should choose courses that appeal to them; that they will do well in and that will enable them to move forward in the way that they would like to.
Sixth Form
The Sixth Form at St Chris prepares young people for a bright future in university, work and life. The Sixth Form at St Chris offers a wide range of subjects at AS and A2 and a fantastic range of extra-curricular opportunities. Together these provide our students with the results and skills they need to thrive in the modern world. Young people entering higher education and the world of work today need impressive results. They also need to be independent, resourceful thinkers with an ability to communicate, to think strategically and creatively. Through our innovative teaching methods and tutorial support system we help them develop the capacity to be both self-disciplined and self-motivated.
St Chris aims to provide a collaborative learning environment for students, beginning with an induction programme to ensure a smooth progression into Sixth Form life. All students participate in a weekly extension programme that includes guest speakers, taking part in community service projects (both locally and internationally), independent study sessions and sports.
Results and achievements
Our students do well and we are proud of the achievements of all of them. Examination results record one very important aspect of achievement at School. We have decided quite deliberately to not publish our results as part of League Tables in the National Press. We do not compare ourselves with other Schools. We do not compare one child with another. We look at the achievements of every individual in the context of their own ability to ensure that all fulfil their potential, both now and in the future.
Boarding fees at St Chris 2020 - 2021
£ 7,230 per term Junior School
Weekly Boarding - Year 6 only (Sunday evening to Friday afternoon)
Senior School
£ 8,835 per term Weekly Boarding (Sunday evening to Friday afternoon)
£ 11,335 per term Full Boarding - Sixth Form only
For more information on boarding for international students at St Christopher School, please write to StudyUnitedKingdom EU <- click for e-mail