Bristol Language Centre, Bristol
At BLC (Bristol Language Centre), we are passionate about helping you reach your goals in English. We will make sure you enjoy an exciting stay in England, in a caring environment, where you will be safe and happy. As a dynamic, independent school, we offer you a wide range of high quality English language courses delivered by experienced teachers using innovative and unique teaching methods. We pride ourselves in taking care of individual student's needs and welfare, and match solid academic teaching to your goals and aspirations.
As well as learning practical, real life English, you will be able to practise your English while enjoying our lively social programme and life in a vibrant city. Our comfortable accommodation options provide something to suit everyone. We are a British Council-accredited school which is a member of English UK and Quality English, a UK Border Agency (UKBA) Highly Trusted Sponsor and inspected by the Independent Schools Inspectorate (ISI).
Bristol has attracted great minds who have left their mark on this, the cultural and artistic centre of south west England. Home to Brunel's world famous Clifton Suspension Bridge and the SS Great Britain, Bristol is also famous for Banksy's striking urban art, and the Old Vic, the UK's longest-running theatre. Bristol's vibrant music scene means there are plenty of live events to enjoy, from classical music to the latest bands, as well as a great choice of bars and clubs, hot air balloons drift over this 'capital city' of the ballooning world, venue of the annual International Balloon Fiesta and the renowned Harbour Festival. Many places, including London (1½ hours) or Bath (10 mins), are within easy reach by train.
Homestay: Staying with a family gives you a home-from-home in Bristol. You can choose between: Half Board most meals provided or Self- catering prepare your own meals.
Residential: A range of options so you can live more independently. You can choose between: Elephant House independent living in a BLC community; or BLC City Centre individual self-contained apartments.
More information on these possibilities, please write to StudyUnitedKingdom EU <- click for e-mail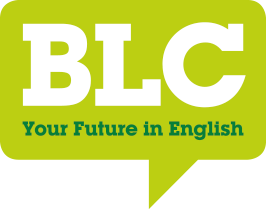 Study at the Bristol Language
Centre (2021 prices)
General English: Improve your English language skills for everyday situations. This course will enable you to quickly improve your English language skills and help you reach your goals. You will gain confidence and fluency in the language whether for leisure, further studies, or business. We teach practical real-life English for real-life situations.
£ 235 per week for 15 hours' tuition per week (20 lessons of 45 mins) Please note there is a summer course supplement of £15 per week throughout July and August
Intensive English Course: This course is the most efficient way to improve your English if you have limited time or need to improve your language as quickly as possible in order to progress to an examination course, or for business.
£ 285 per week 22.5 hours' tuition per week (30 lessons of 45 mins). Please note there is a summer course supplement of £15 per week throughout July and August
Cambridge Examinations (FCE and CAE). Preparation for internationally recognised exams. These courses will prepare you for the Cambridge FCE (First Certificate in English) and CAE (Certificate of Advanced English) exams, which are internationally recognised as exams of excellence, focused on improving accuracy in all areas of the language. Lessons comprise General English plus afternoon exam preparation.
£ 285 per week 22.5 hours' tuition per week (30 lessons of 45 mins). Please note there is a summer course supplement of £15 per week from 27 June to 26 August 2016 inclusive.
BLC Internship Programme. Learn English in the workplace. BLC offers EU students the opportunity of a course at BLC followed by an internship in a local business. BLC will identify a suitable work placement in your chosen field, to suit your studies or experience (subject to availability and you submitting relevant information such as an up-to-date CV). A BLC representative will accompany you to the introductory meeting with the company.
To take part in the internship programme, you need to be an EU student, complete an English language course of at least 2 weeks (4 weeks for specialists internshiips), have an English language level of intermediate or above and have suitable experience or qualifications.
£ 250 per placement in the retail sector, on top of the 2 week course fee!
£ 350 per placement in the specialist sector, on top of the 4 week course fee!
Junior Summer Programme. English with an activity programme, for students aged 13-17. English language tuition for students aged 13–17 years in small groups is combined with a social activity programme. Improve your English while learning about British life and culture in a fun and relaxed atmosphere. The most recent teaching methods and materials are used to ensure that all classes are imaginative and stimulating.
£ 545 per week + £ 50 registration fee. The price of the package includes: Full board accommodation Sunday to Saturday; 20 lessons of English language tuition per week (15 hours); Full and half day teacher accompanied excursions; (mid-week and Saturday); Full activity programme; Bus pass; Three meals per day.